UltraSeps v3 T-Shirt Color Separation Software
Used by more screen printers than ALL others combined!

UltraSeps v3 is here!  Get it NOW at a Limited Time Big Discount!

>>>> Important…. Steve (that would be me), develops ALL the software! With some other products, when the REAL DEVELOPER skips town or their contract developer vanishes, YOU may have a big problem and lose access to the software! In fact, all of a sudden, it might not be available for sale! And yes, this has happened recently with a well-known competing product AND has happened previously with others! Don't be left holding the bag with worthless software and then down the road need to PAY AGAIN for it! <<<<

What is different with UltraSeps Version 3 as compared to the now discontinued Version 2?  Well, there's quite a few things, but there's one especially big change that everyone is going to be very happy about.
Read on and make sure to review the entire page for complete information!
First the small changes:
UltraSeps v3 features updated FAST plugins and JavaScript's to accommodate future changes to Photoshop and system updates.  Version 3 also runs considerably faster overall and is virtually immune to any type of issue or error.  In fact, it also includes a function to run that checks if all in installed correctly.
And now for the BIG changes!
UltraSeps v3 not only features new plugins and scripts, but we have also eliminated the Request Number – Unlock Code scheme with Version 3.  So what does this mean?  Well, once installed it will simply run on your system!  Want to install it to your other systems and laptop for example?  No problem!  Just run the installer, launch Photoshop, load the Actions and you're all set to go!
That's right folks….you can install this version to ALL your computers at no additional charge!
No hassle!  No Request Numbers!  No Unlock Codes!   Nada, zippo, absolutely zilch to get between you and using UltraSeps!  Just install and it works forever!
All we ask is to please not redistribute, share or give away the software!
Due to the changes above and the removal of the driver software distributed with UltraSeps previously, UltraSeps Version 3 should cover your color separation needs for the next decade or more!
Killer Deal!  Get UltraSeps Version 3 along with the bonus software at a monster discount off the already discounted sale price for a limited time!  Just click the BUY link to get your discount code!
This version will simplify using UltraSeps when getting a new system, swapping hard disks, migrating to different systems, etc. It also protects you in the very unlikely event of something catastrophic happening to all here involved with UltraSeps as we never want our users locked out of the program.
This offer does not infer that a single copy should be shared by countless users!  If more than a few users are to access UltraSeps at your shop, please play fair and purchase a copy for each additional user or at the very minimum, pair of users for those with large art department staffs.
Both Windows and Macintosh installers are included. Running the installer will install an authorized copy of UltraSeps v3 to your system. It will also overwrite a previous installation or trial version which is advisable to do as any future licensing issues will be avoided.
If you have installed UltraSeps previously, such as the trial version, following purchase just download and install the new version.  The installer will overwrite the existing copy of UltraSeps v2 with Version 3.

If looking for a trial to Version 3, just download the previous version, Version 2 here.  Version 3 is exactly like Version 2 regarding what the program actually does and the features included.  Then if deciding to buy Version 3, just do so and run the Version 3 installer to overwrite the trial and you're up and running!
Version 3 also includes a new set of Actions. These Actions are similar to the Version 2 Actions. The Actions also include a function to test if UltraSeps v3 has been installed correctly. Its advised to replace the older Version 2 Actions with the Version 3 Actions. On a Mac, its mandatory to use the new Actions as they trigger the scripts from a different location.
The installers support all versions of Photoshop Creative Cloud down to the earliest Photoshop supported version of CS3.  All CS versions of Photoshop are also supported from CS3 – CS6.  (CS2 on Windows also supported)
Following CC 2020, if a newer version of Photoshop is downloaded and installed (CC 2021, 2022, 2023 etc.), UltraSeps will automatically update the newly installed version of Creative Cloud! About the only thing you might need to do is to load the Actions.
Our primary websites will continue to provide support and install information for UltraSeps v2  (the previous version). So for those with Version 3, just disregard all references and documentation to licensing, authorization, etc. as they do not pertain to those using Version 3.  Please see our primary website ultraseps.com for further information.  Everything on the primary website is relevant to this new version with the exception of authorizing, unlocking, etc.
An order confirmation with download links will been sent to your email address automatically following payment. Please make sure to download ASAP and make a backup copy of the files. If the download email is not received, check your spam or junk mail folder.
Immediately following payment, an instant download link will also be available on the order confirmation screen listed under Downloads.  If not redirected following payment on PayPal, click the link to return to Extreme Sportswear to see the confirmation page.  Or just check your email for the download links.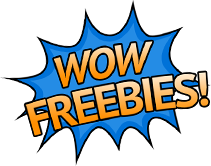 In addition to UltraSeps v3, we're also including about $200 of Freebies with your order!
Along with UltraSeps v3, you'll also receive download links to the following software:
Our Fabulous Duotone Separation Software ($99 Value)
The 125 Vintage Textures Pack Software ($49 Value)
Fire Department Artwork Collection ($49 Value)
In the unlikely event there's a problem with your download such as not receiving the email, just send an email to support@ultraseps.com from the email address used when placing the order and I'll reply with download links.
Thanks again from Steve at UltraSeps!